2019 The International Labour Day Holiday
2019-04-27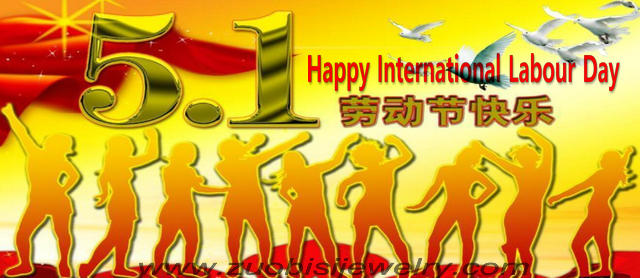 The 2019 International Labour Day Holiday (May Day) will start from May 1st, 2019 to May 4th, 2019; in these 4 days, all Regular Companies in China will be in holiday too, such as DHL, UPS, FedEx, TNT, etc. In other words, all your orders placed in these 4 days, won't be processed and shipped out until we getting back to normal work on May 5th, 2019.
Thanks for your understanding.
Certainly, you can send us your any orders, enquires at any time once you have questions, needs or problems, then our professional customer service will answer and contact with you at the first time once we resuming to work.
Happy International Labour Day.
GuangZhou JoyYo Jewelry Co., Ltd.
April 27th, 2019